Caravan Holiday Offers
Seaview (Skegness)
Skegness

2

6

N
Sat 25th Jul
7 Nights
£450
Seaview (Skegness)
Skegness

2

6

Y
Sat 11th Jul
7 Nights
£375
Seaview (Skegness)
Skegness

2

6

Y
Sat 18th Jul
7 Nights
£590
Seaview (Skegness)
Skegness

2

6

Y
Sat 11th Jul
7 Nights
£475
Seaview (Skegness)
Skegness

2

6

N
Sat 18th Jul
7 Nights
£625
Seaview (Skegness)
Skegness

2

6

Y
Sat 11th Jul
7 Nights
£375
Seaview (Skegness), Skegness, Lincolnshire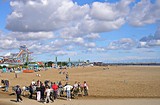 Caravan Holiday Park Information

Seaview Caravan Park is close to the beach, Fantasy Island and Eastgate Market just a mile away from Butlins, with Skegness residing is only a further three miles away.
Park Location
Seaview Caravan Park
Roman Bank
Ingoldmells
PE25 1LQ
16 Caravans For Hire at Seaview (Skegness)
Displaying Caravans 1 to 16
163
Offer! Sat 25th Jul (7 Nights) £450
Late kid's holiday special.
2 Bed • 6 Berth • 36ft x 12ft • D/G • C/H
Pets:

N

Smoking:

N

Groups:

N

Ramp:

N
213
Offer! Sat 22nd Aug (7 Nights) £595
Kids Summer Holidays
2 Bed • 6 Berth • 39ft x 12ft • D/G • C/H
Pets:

Y

Smoking:

N

Groups:

N

Ramp:

N
116
Offer! Sat 18th Jul (7 Nights) £590
July Special
2 Bed • 6 Berth • 37ft x 12ft • D/G • C/H
Pets:

Y

Smoking:

N

Groups:

N

Ramp:

N
220
Offer! Sat 29th Aug (7 Nights) £625
Kids Summer holidays
2 Bed • 6 Berth • 42ft x 13ft • D/G • C/H
Pets:

N

Smoking:

N

Groups:

N

Ramp:

N
182
Offer! Sat 18th Jul (7 Nights) £625
Kids Summer Holidays
2 Bed • 6 Berth • 40ft x 13ft • D/G • C/H
Pets:

N

Smoking:

N

Groups:

N

Ramp:

N
236
Offer! Sat 22nd Aug (7 Nights) £590
Kids summer holidays
3 Bed • 6 Berth • 39ft x 12ft • D/G • C/H
Pets:

Y

Smoking:

N

Groups:

N

Ramp:

N
261
Offer! Sat 11th Jul (7 Nights) £375
July Special
2 Bed • 6 Berth • 37ft x 12ft • D/G • C/H
Pets:

Y

Smoking:

N

Groups:

N

Ramp:

N
83
Offer! Sat 8th Aug (7 Nights) £590
Kids Summer Holidays
2 Bed • 6 Berth • 39ft x 12ft • D/G • C/H
Pets:

Y

Smoking:

N

Groups:

N

Ramp:

N
263
Offer! Sat 18th Jul (7 Nights) £590
July special
2 Bed • 6 Berth • 40ft x 13ft • D/G • C/H
Pets:

N

Smoking:

N

Groups:

N

Ramp:

N
268
Offer! Sat 11th Jul (7 Nights) £375
July Special
2 Bed • 6 Berth • 38ft x 12ft • D/G • C/H
Pets:

Y

Smoking:

N

Groups:

N

Ramp:

N
246
Offer! Sat 11th Jul (7 Nights) £475
July Special
2 Bed • 6 Berth • 40ft x 13ft • D/G • C/H
Pets:

Y

Smoking:

N

Groups:

N

Ramp:

N
61
3 Bed • 6 Berth • 35ft x 12ft
Pets:

N

Smoking:

N

Groups:

Y

Ramp:

N
138
3 Bed • 8 Berth • 35ft x 12ft
Pets:

N

Smoking:

N

Groups:

N

Ramp:

N
44
2 Bed • 4 Berth • 35ft x 12ft • D/G • C/H
Pets:

N

Smoking:

N

Groups:

N

Ramp:

N
53
3 Bed • 6 Berth • 35ft x 12ft • D/G
Pets:

Y

Smoking:

N

Groups:

N

Ramp:

N
SVIEW0177
2 Bed • 6 Berth • 38ft x 12ft • D/G • C/H
Pets:

Y

Smoking:

N

Groups:

N

Ramp:

N
UK Caravan Hire
Mids & East England
Herefordshire
Lincolnshire
Norfolk
Northamptonshire
Nottinghamshire
Oxfordshire
Suffolk
Worcestershire
North England
Cumbria
Durham
Lancashire
Northumberland
Tyne & Wear
East Yorkshire
North Yorkshire
South East England
Essex
Hampshire
Isle of Wight
Kent
East Sussex
West Sussex
South West England
Cornwall
Devon
Dorset
Gloucestershire
Somerset
Wales
Isle of Anglesey
Bridgend
Ceredigion
Conwy
Denbighshire
Flintshire
Gwynedd
Pembrokeshire
Powys
Scotland
Angus
Argyll and Bute
Ayrshire
Berwickshire
Caithness
Dumfries and Galloway
East Lothian
Inverness-shire
Moray
Nairnshire
Orkney
Ross and Cromarty
Sutherland
Google Site Search